In Memory
Robert Manning Little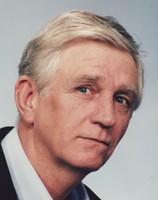 Born Oct. 9, 1945, Tyler, TX; died March 17, 2011, Tyler, TX, age 65
Married, age 58, to Donna J. Hanson, 41, Aug. 14, 2003, Smith County
"Services for Robert M. Little, 65, Tyler, will be at 10:00 am, Saturday, March 19, in the Cottle-Pearson Funeral Home chapel with Reverend Bill Nowell officiating. Burial will be in Williams Cemetery, New Chapel Hill.
"Mr. Little died Thursday, March 17, 2011, at his residence. He was born October 9, 1945, in Tyler to the late Raymond Robert and Ruby Viola Little and was a life long resident of the East Texas area. He retired from Kelly Springfield after 36 years. He married Donna Jo Hanson August 14, 2003, in Tyler.
"He was preceded in death by his first wife, Debra Kay Little in 2003 and a brother, Oscar Brown.
"Survivors include his wife, Donna Little, Tyler; a daughter, Angela Hays, Whitehouse; three step-sons, Josh Burks, David Burks and Jeff Burks, all of Tyler; a step daughter, Lisa Reep, Norfolk, Virginia; two brothers, Jack Brown, Wynona and Billy Little, Tyler; three sisters, Mary Elizabeth Grant, Garrison, Betty Jean Fraizer, Kountze and Mary Alice Warneke, Timpson; a granddaughter, Lauran Hays; two great grandchildren, Hannah Burks and Michael Burks; and several nieces and nephews.
"Pallbearers will be Don Reep, Jerry Hanson, Sammy Bates, Joshua Burks, David Burks and Jeff Burks.
"The family will receive friends at the funeral home from 6:00 pm until 8:00 pm, Friday, March 18."