In Memory
Kenneth Eugene Lyle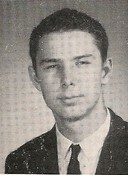 Born July 19, 1946; died April 27, 2014, Gladewater, TX, age 67
Activities: USN Reserve
Kenneth Eugene Lyle
GLADEWATER — Kenneth Eugene Lyle was born July 19, 1946, and left this earth on April 27, 2014, to walk with the Great Spirit. Ken was very proud of his Native American heritage, leading him to become a silversmith in his later years. He was also a very proud U.S. Navy veteran, having served in the Vietnam War.
He is survived by his loving wife, Deborah Lyle of Gladewater, Texas; his brothers, Richard Lyle and wife, Debbie, of Saint Louis, Mo., and James Lyle and wife, Melanie, of Gladewater, Texas; sister, Linda Grammer and husband, Jerry, of Gladewater, Texas; sister-in-law, Trish Lyle of White Oak, Texas; his children, James Lyle and wife, Patricia, of Tulsa, Okla., Kenn Jr. of Flagstaff, Ariz., Lowell Lyle and wife. DeeAnna. of San Antonio, Texas, Paul Lyle of Richmond, Texas, and Dee Raesner of Gladewater, Texas; and numerous grandchildren and great-grandchildren.
He was preceded in death by his father, Horace "Jiggs" Lyle; mother, Dewelene McAda; brother, Robert Lyle; and sisters, Pam Lyle and Pat Klody.
Missing their early morning snacks are J.R., Keichi, Samantha, Daisy Mae, Snowman, Ocho, Lil' Bit, and Squeak, his well loved pets.
Services are pending.